2009 Annual Meeting
2009 Annual Meeting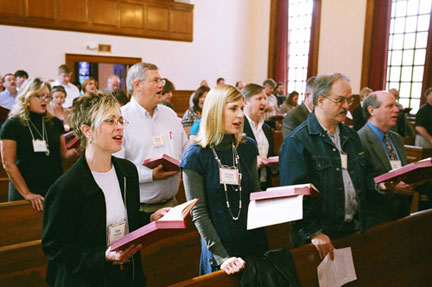 The 2009 UMAC Annual Meeting was a wonderful opportunity to improve our skills as communicators. We also learned about the denominational plans to share the story of the United Methodist Church and its people over the next four years.
Best of all, it was a time to reconnect with old friends, make new ones, and celebrate our relationships as communicators, United Methodists and God's children. As Rev. Larry Hollon said to the body, "We are the ones who are sharing the story of the Jesus through our denomination."
Online Evaluation
Please take a moment to complete the online evaluation. Share your thoughts about the 2009 meeting, and how we can better serve you. Contact Eleanor Colvin if you have any questions.
Awards
Robin Russell of the United Methodist Reporter was named Communicator of the Year at the Thursday evening gala. The Rev. Hilly Hicks was inducted into the UMAC Hall of Fame.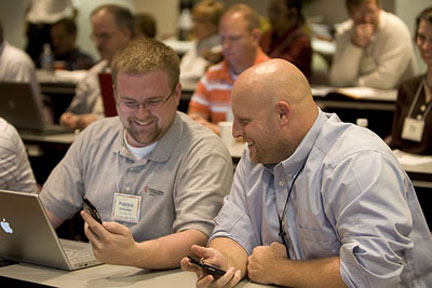 Meeting Minutes

Meeting Podcasts